Ana Santillana
Associate Director - Regulatory Affairs & Business Development
Dextra International | Leading Crop Protection consultancy group
The crop protection sector is exciting and faces significant challenges year after year. The need to increase productivity to feed the growing world population and at the same time be respectful to the health of people and ecosystems clearly mark the guidelines and trends of our business.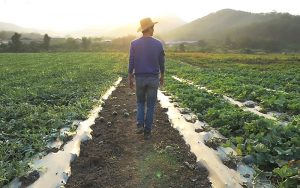 Crop protection companies have big challenges and great opportunities ahead. Dextra was born with the intention to solve the various difficulties that crop protection companies encounter, especially in its process of internationalization and access to new markets.
Entry into new markets is not easy and raises important questions, to which companiesmust respond to develop an efficient and productive plan. It is extremely important to know the target market, its potential, the competition, the regulatory process and the distribution chain, before taking a decision. Only a deep knowledge and the appropriate information allow companies to properly define the strategy and the steps to take.
Dextra International walks the path together with its customers, from the beginning to the end, from the idea toits success. Dextra International is pure strategy focused on fulfilling goals and expectations.
The opportunities are great, but the demands are increasing, and therefore it is essential to work diligently and correctly.
Dextra experience at all levels of the process and its track record with successful projects on the 5 continents, allow the company to offer its customers the guarantee of a planned and successful expansion.
The values of our company are integration, experience, dedication and enthusiasm.
The success of our customers is our taget, and we are commited to achieve it.