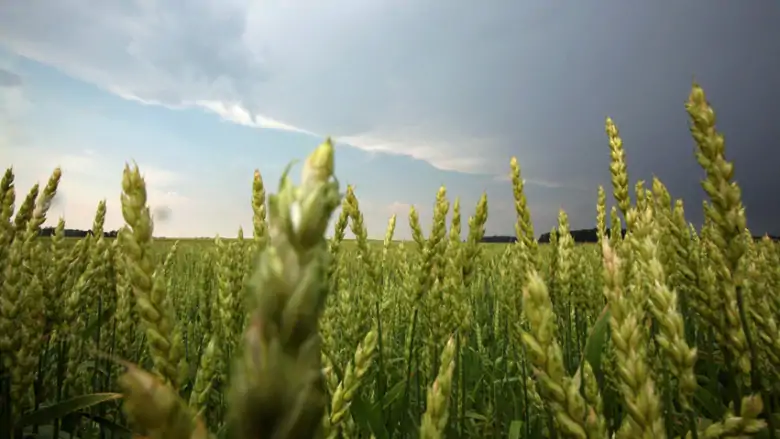 A Japanese Farm Ministry official said on Friday it has suspended its tender and sale of wheat from Canada after plants containing a genetically modified trait were discovered last summer in southern Alberta.
The Canadian Food Inspection Agency (CFIA) said Thursday the wheat containing a genetically modified trait, developed by Monsanto Co. to tolerate the Roundup weed killer, was discovered along an access road.
"We are suspending the tender and sale of Canadian wheat until we confirm that the Canadian wheat that Japan buys contains no GMO," the Japanese official said.
Canada is one of the world's largest wheat exporters. Japan is Canada's second largest global market for wheat, taking $598.6 million worth in 2016, according to the federal government's website.
By comparison, the entire value of Canada's dairy exports totalled $235.3 million in 2016, according to the Canadian Dairy Information Centre.
Alberta Wheat Commission chair Kevin Bender said Japan's stance is disappointing. "We're hoping that it's very brief, that they get back to buying our wheat shortly," he said.
"We're confident that once they see the full CFIA report that they'll be satisfied that this was just an isolated incident."
While other crops, such as corn and soybeans, have been widely genetically modified to improve yield or withstand threats, GMO wheat has not been approved anywhere for commercial production because of concerns by consumers.
Lynn Jacobson, president of the Alberta Federation of Agriculture, said his understanding is that the incident involved just six or seven plants — found along the side of road as opposed to an actual crop field — that have been destroyed.
"It's a really isolated, very, very small incident. And they've kept that out of the system," he said.
Jacobson said the next step is for the officials from Canada to speak with the Japanese government about the situation.
"The thing is to assure our customers that they are not getting GMO product … when they're buying grain from us."
Alberta Economic Development and Trade Minister Deron Bilous said he is confident the ban will be short-lived.
"There were three similar incidents in the last five years in the U.S. and it took less than two months for them to complete their investigation and for Japan to restart imports," he said.
Open-air testing blamed

The National Farmers Union says the incident shows that the CFIA failed to take adequate precautions when it permitted Monsanto to develop and test GMO wheat in open-air fields 15 to 20 years ago over the NFU's objections, a project the company ultimately withdrew from consideration for regulatory approval.
"Today we see that an escape has happened, and that the regulatory process in place in the late 1990s and early 2000s did not even require biotech companies to provide the CFIA with full information about the plants they were testing," said NFU seed committee chair Terry Boehm.
Canada's wheat growers have dodged a bullet thanks to keen-eyed workers who spotted the GMO plants, he said.
"But now would be a good time to stop open-air testing of genetically modified wheat to prevent potentially more serious incidents in the future."
Source: www.agropages.com
https://www.dextrainternational.com/wp-content/uploads/2018/06/hi-wheat852-cp00817508.jpg
0
0
Sandra Módenes
http://www.dextrainternational.com/wp-content/uploads/2016/07/Logo-Dextra-300px-New.png
Sandra Módenes
2018-06-18 10:15:55
2019-06-17 10:49:10
Japan blocks Canadian wheat after unapproved GMO plants found in Alberta